Part 3 in my ongoing west trip series.
On any trip through South Dakota you have to stop at Wall Drug. These pictures were all taken using the "cha cha" method. In other words, not with a 3D camera but rather with a normal camera. One picture, then shifted over a couple inches, and another picture. This was before I had the Fuji 3D Camera and the View-Master Personal camera doesn't do low light pictures so well.
Why must one stop in Wall, South Dakota? I think the pictures speak for themselves.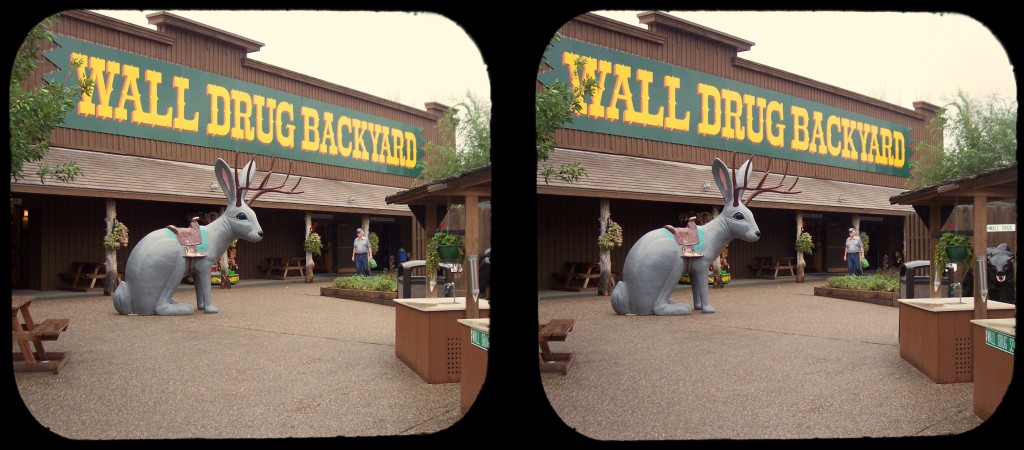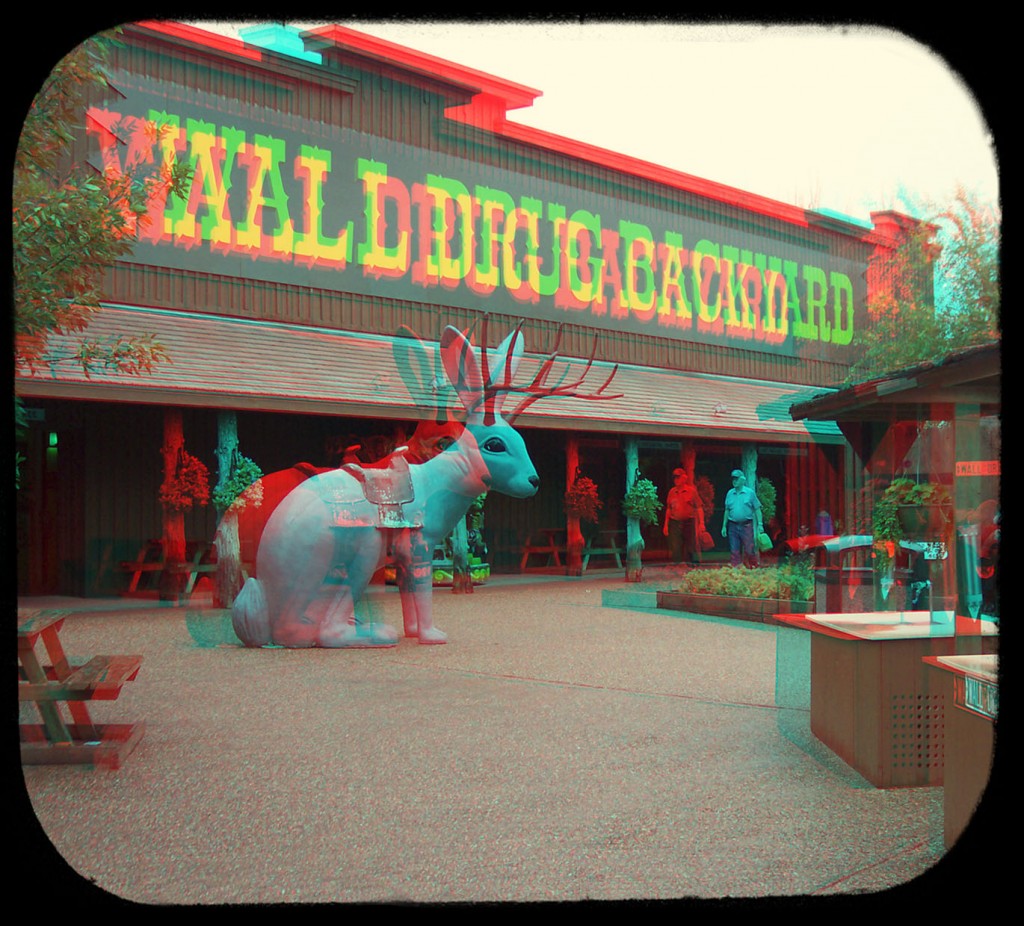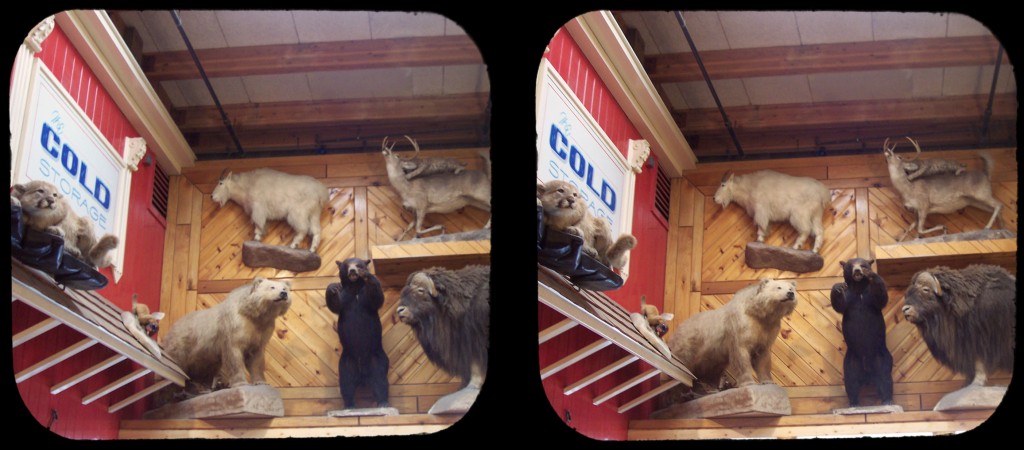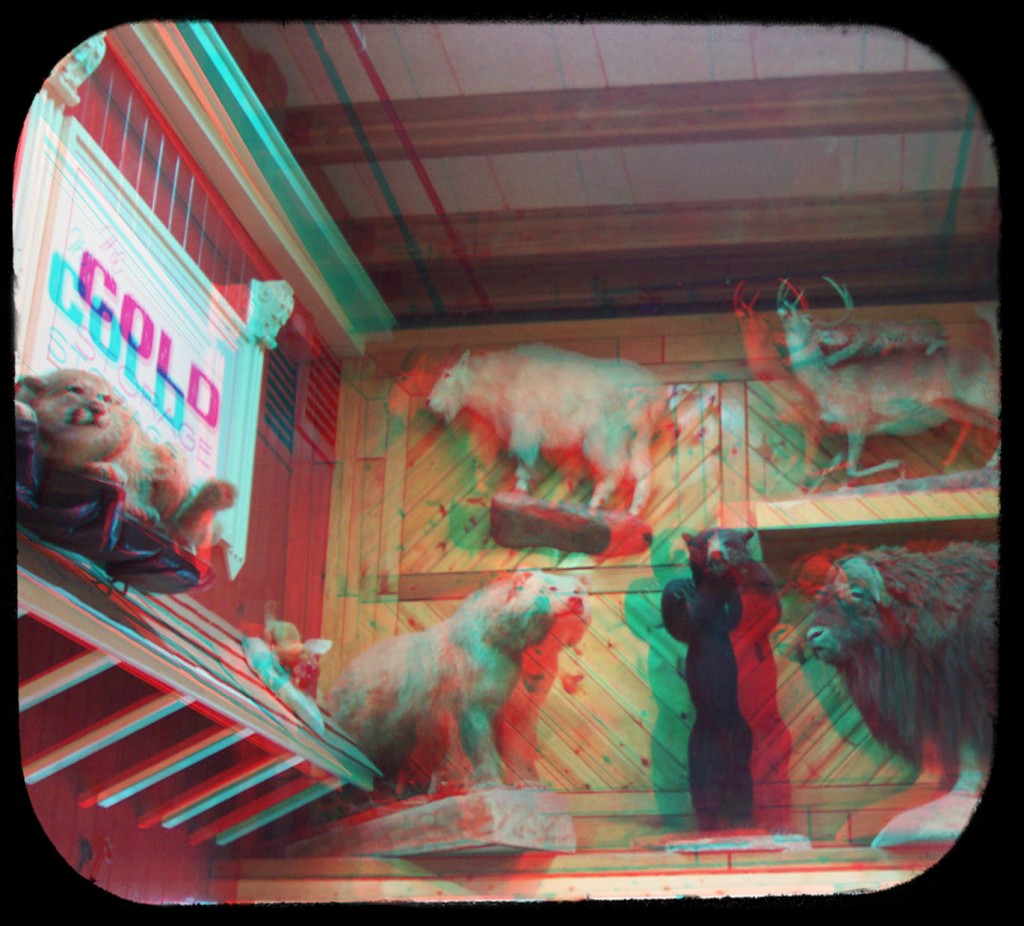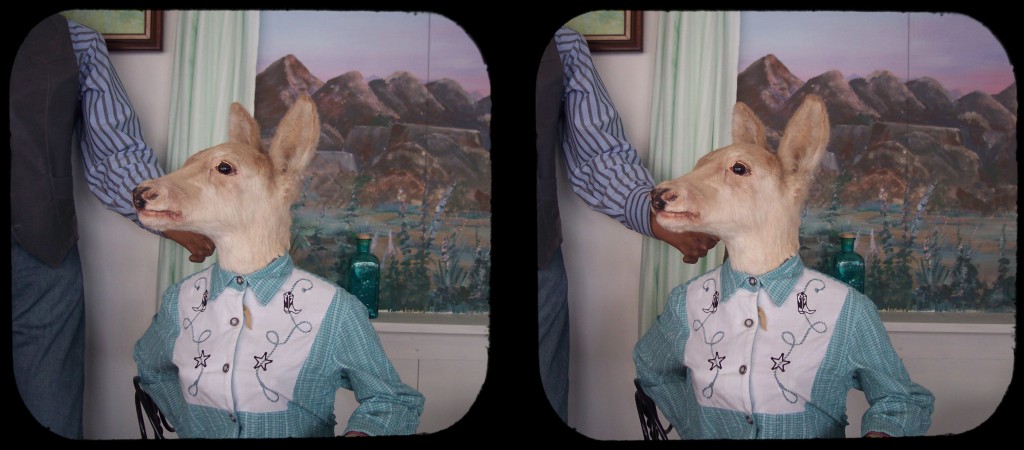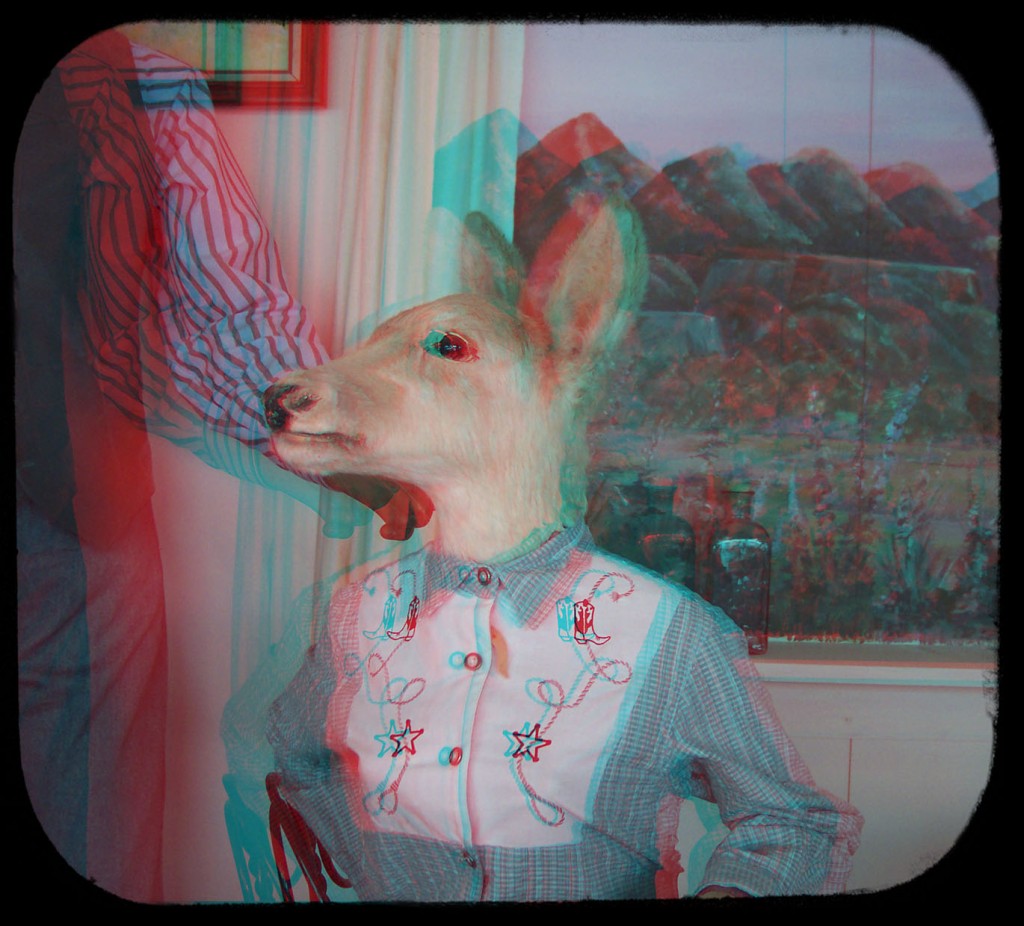 There. Isn't that awesome? All that and "Free Ice water". But wait there's more.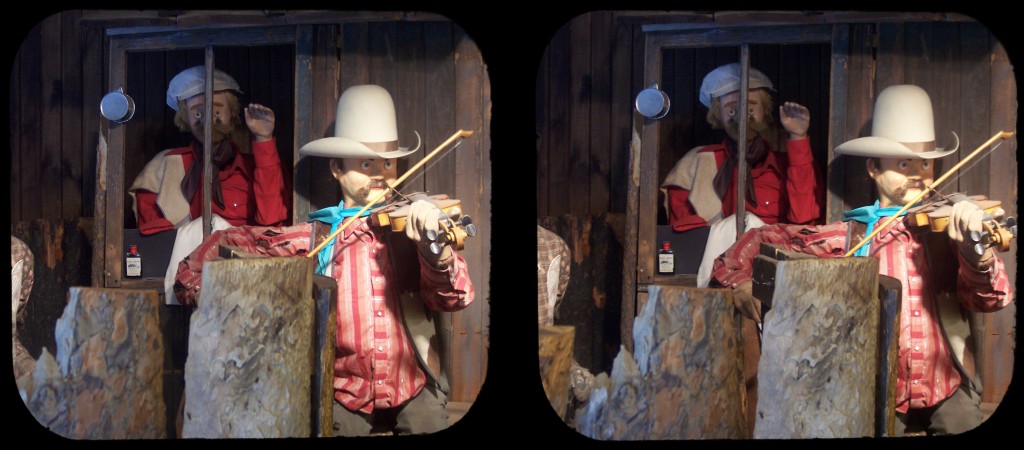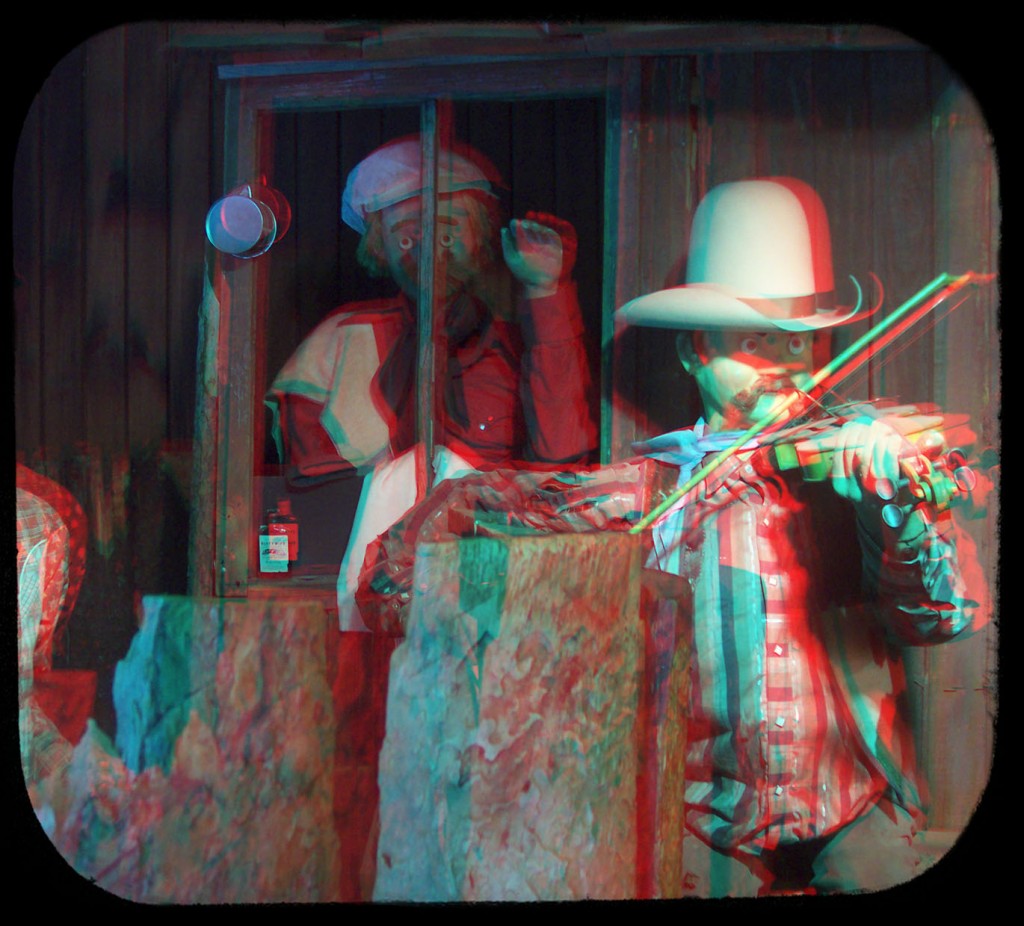 This band is so awesome. I'm totally hiring them for my next clambake.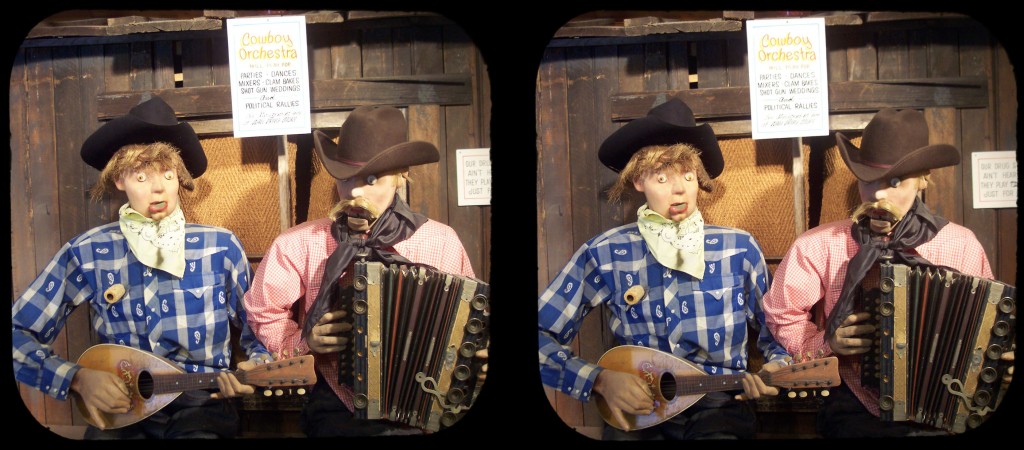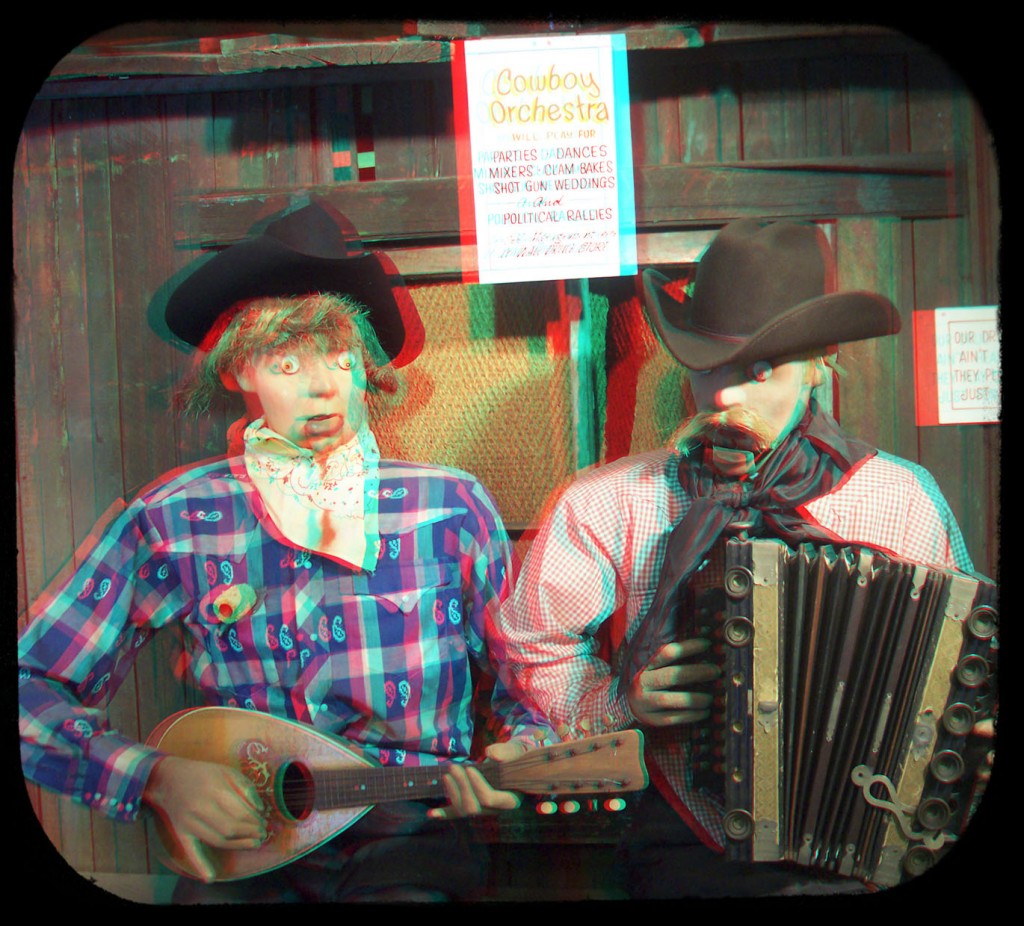 Lovely wood carved heroes of the old west sit and stand here and there. Here's Annie Oaklie: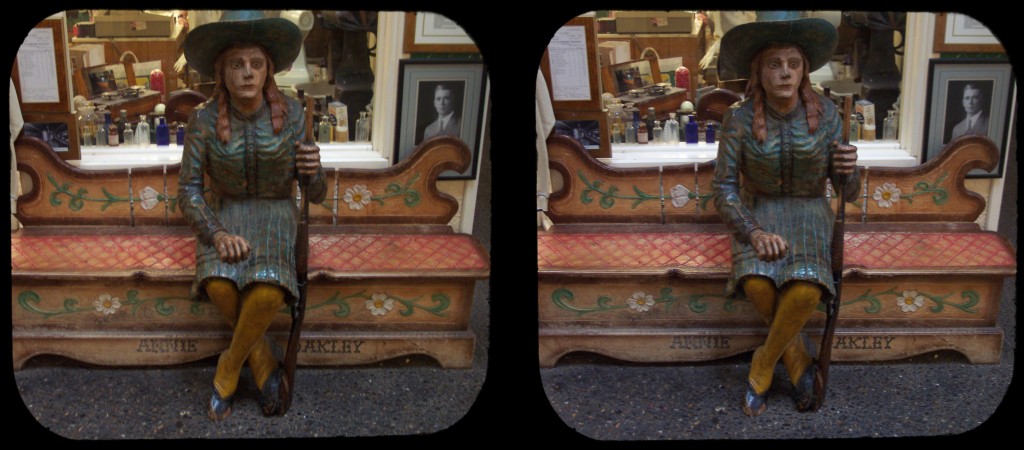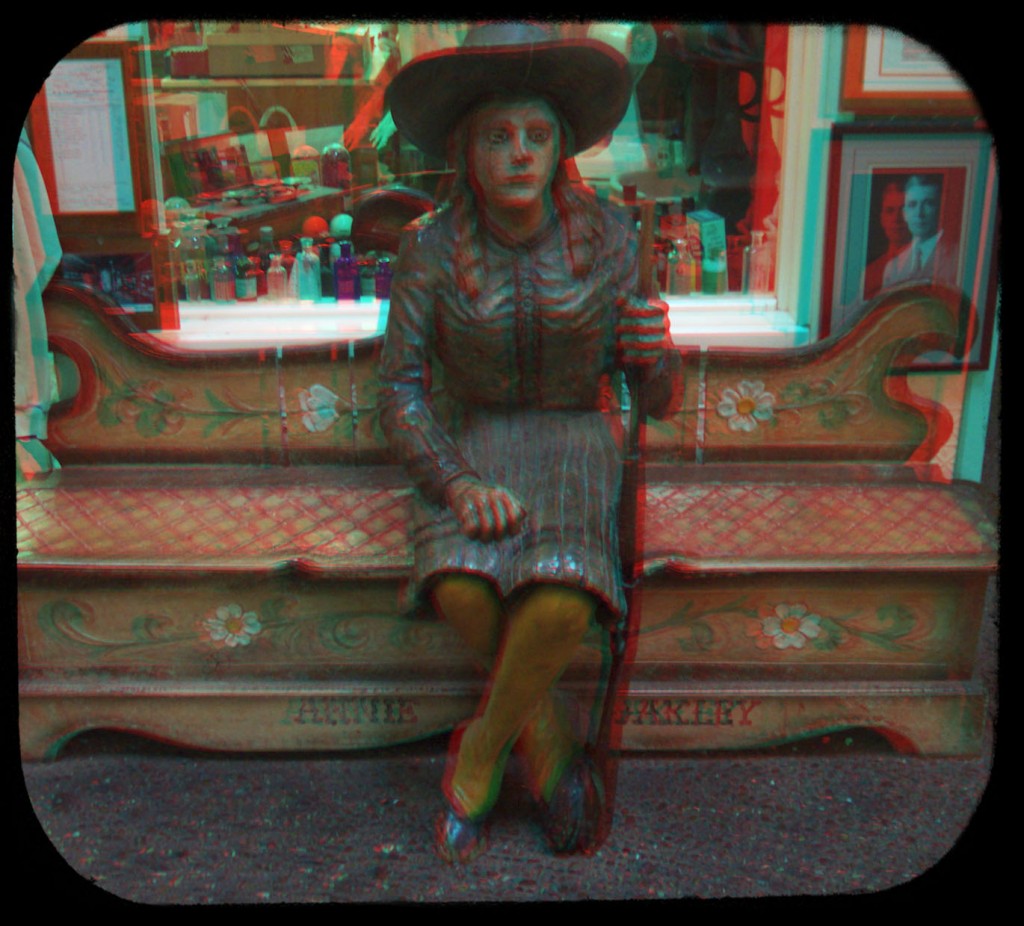 Wall Drug is a bit of a drive from Deadwood, but Wild Bill is a popular character in them parts.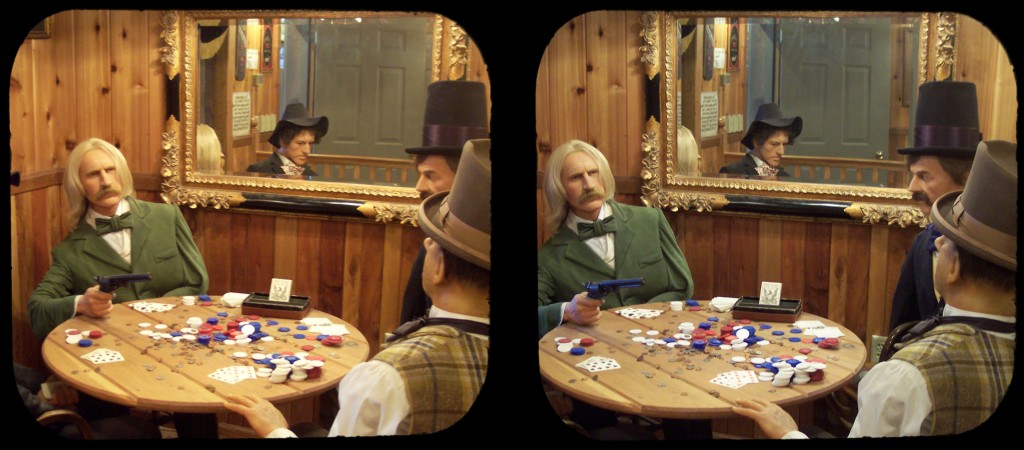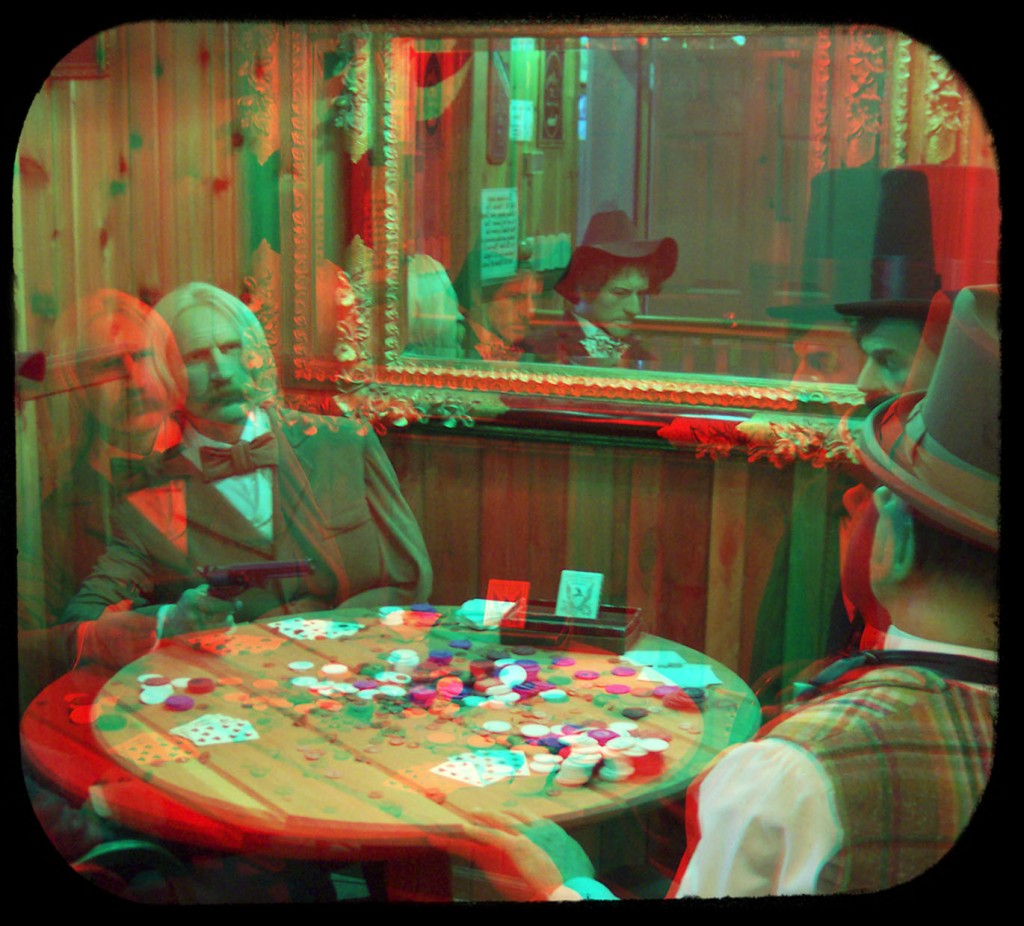 The wax museum across the street (not affiliated with Wall Drug) also paid tribute to Wild Bill.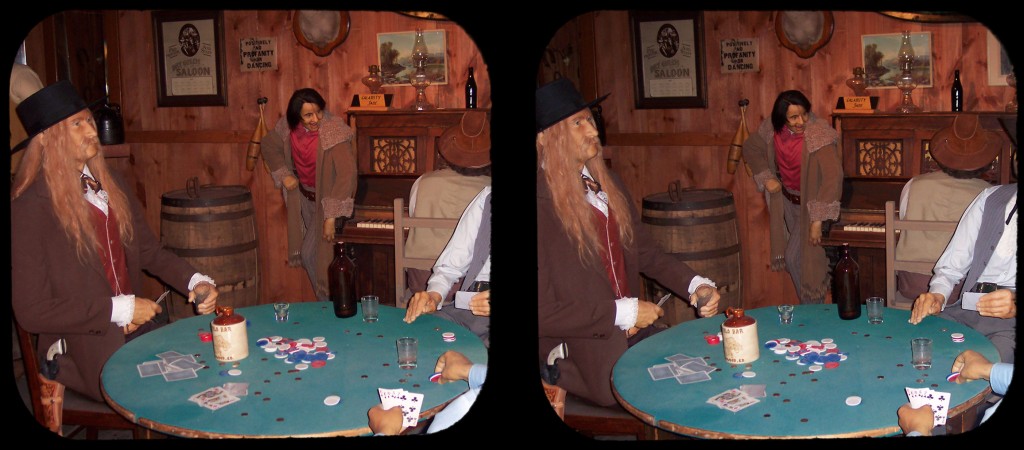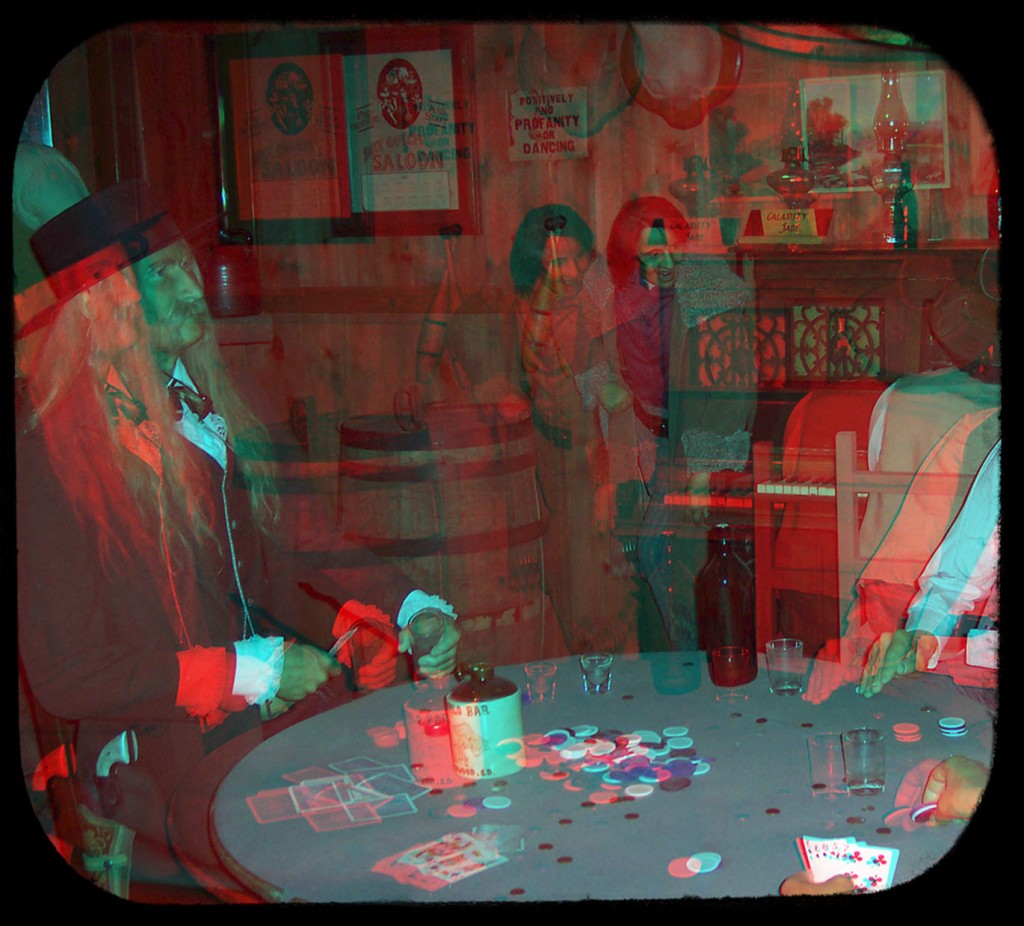 …as well as a many other western legends. The famous Indian who shot that one Buffalo: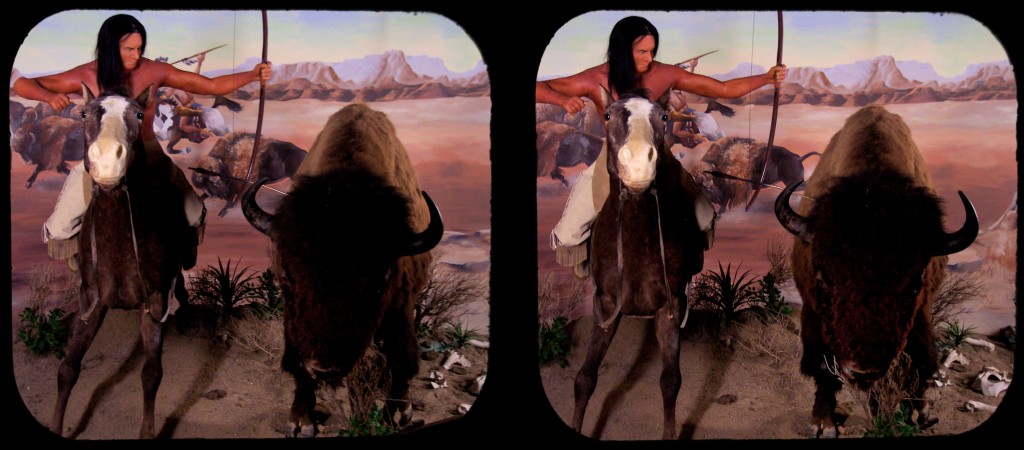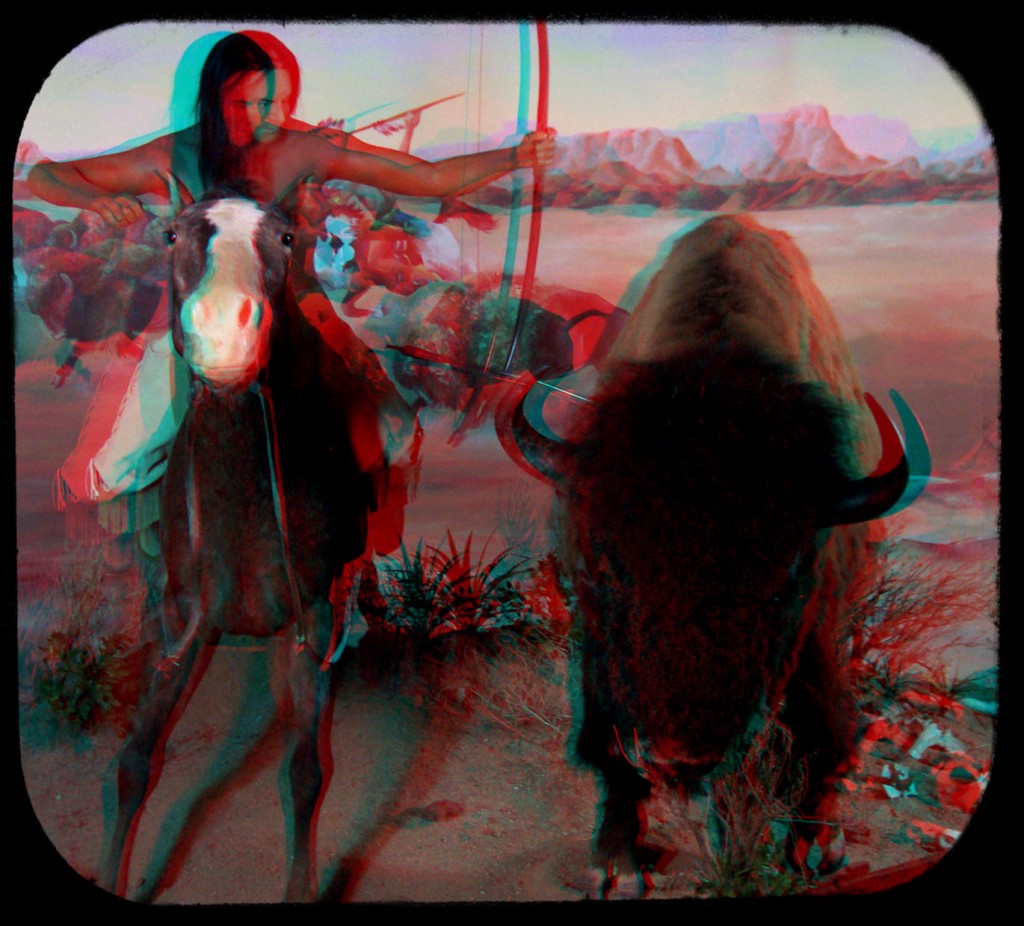 The Duke and The Man With no Name: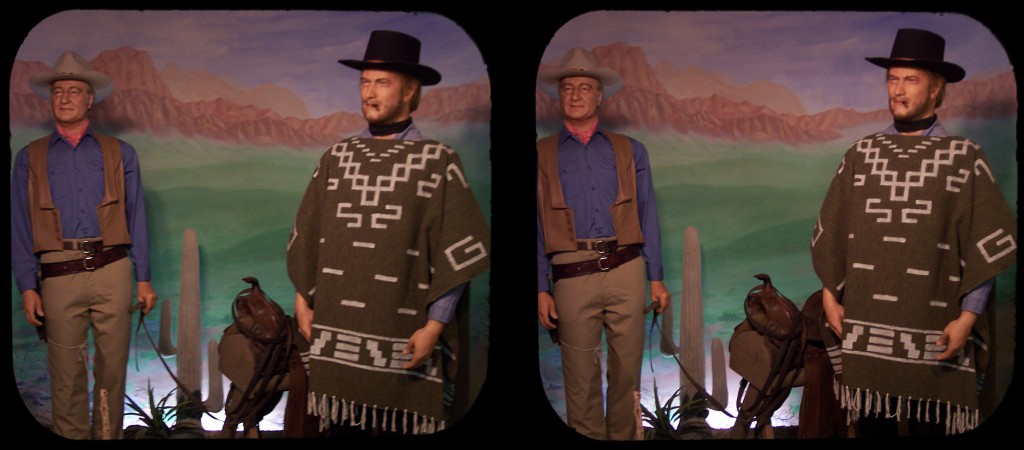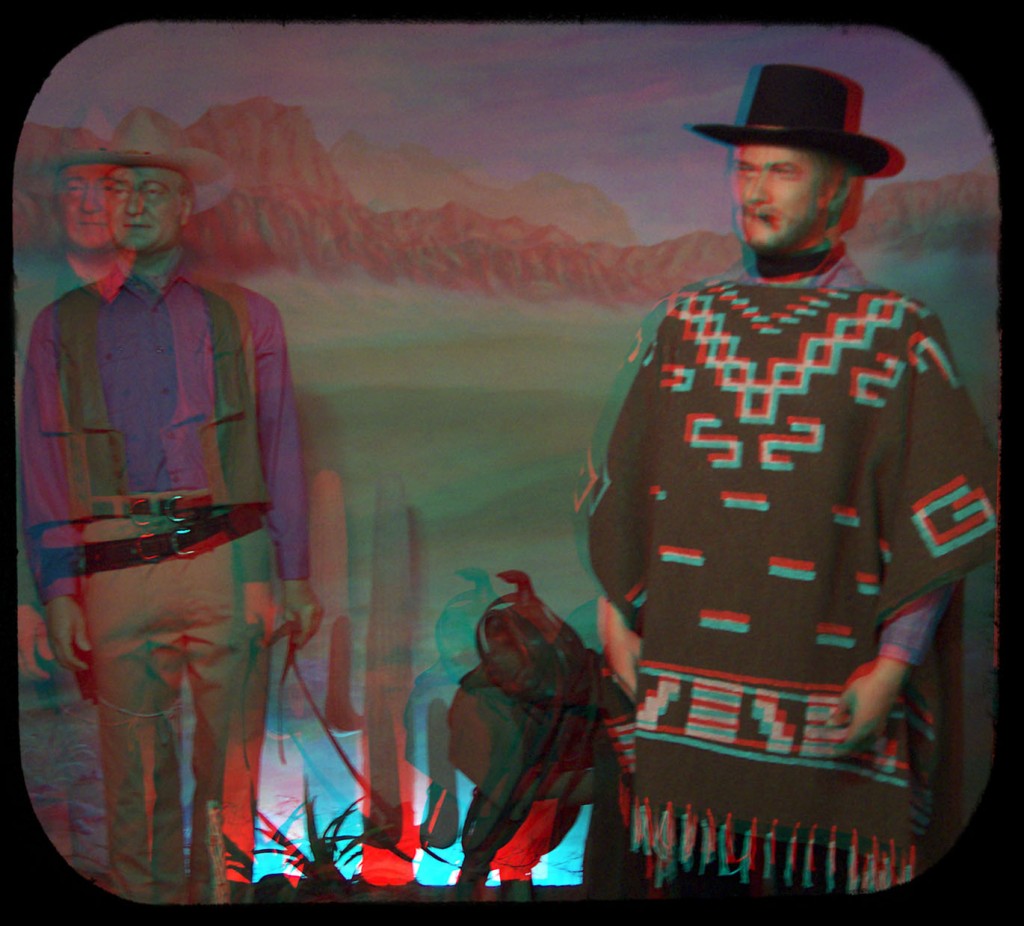 I took some pictures with the View-Master camera too. maybe I'll upload more one of these days.
3-d Photos
,
Americana
|
Comments Off

on Have You Dug Wall Drug?…in 3D?