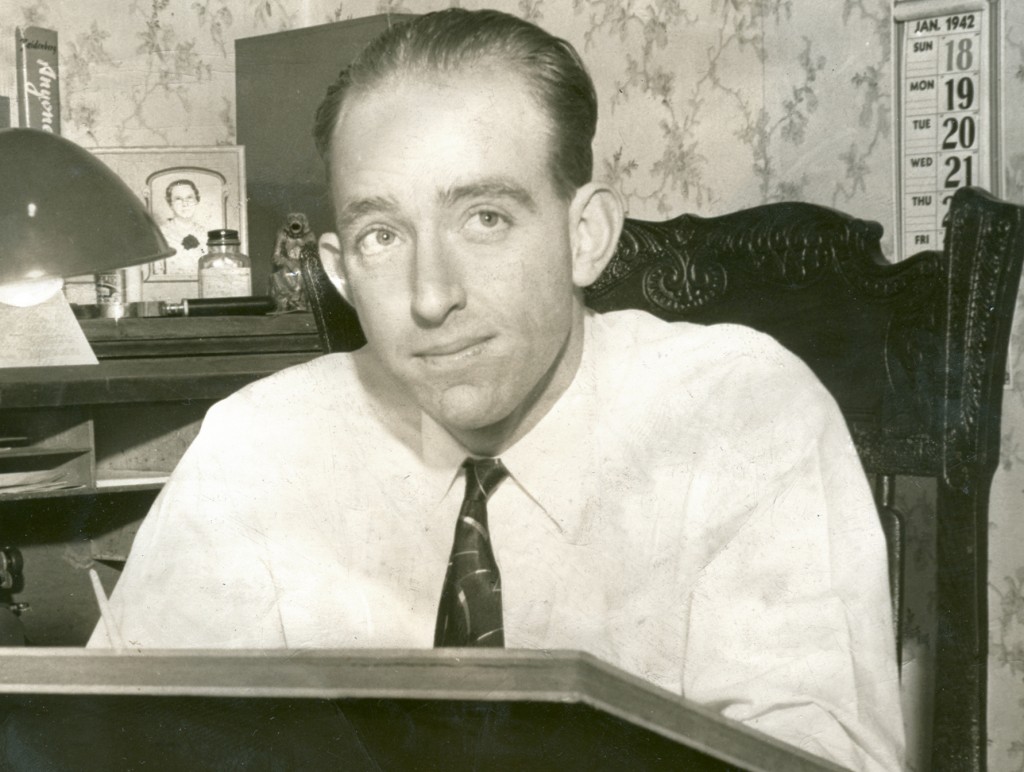 Back before World War 2, Uncle Dean (really my great-uncle) got interested in drawing cartoons. He always encouraged me to draw when I was little, but I didn't really know about his own stuff until after he passed and Aunt Helen gave me several books he used as instruction including a copy of Zim's How to Draw Funny Pictures .
Around 1940 he began doing these portraits of Le Grand Iowa citizens for the local paper. A few family members have expressed curiosity about seeing his cartoons so I'm putting them up on my site here. You can also download this book as a pdf for ipad here
So here it is: Dean Gaunt's Who's Who in LeGrand – A Community Cartooned:
One little note: the cartoon portrait of Dean himself seems to be drawn by someone named Frank King Jr. I looked it up once, and I believe this guy was a regional political cartoonist, and no relation to Frank King who drew Gasoline Alley.